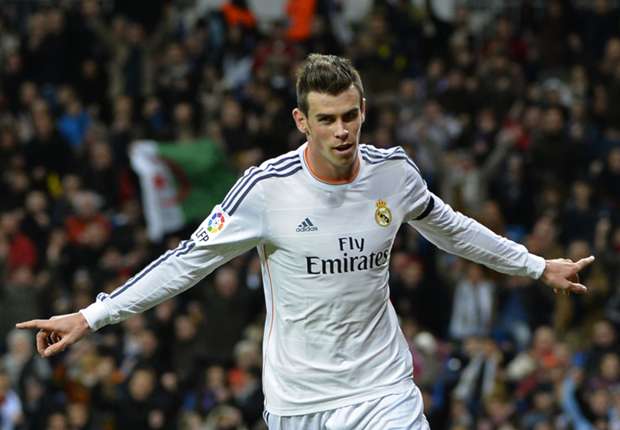 The Welshman made the €100m move from Tottenham in the summer and his team-mate insists he has "laughed off" the pressure that came along with it
Sergio Ramos feels Gareth Bale could win the Champions League for Real Madrid on his own, as he heaped praise upon his team-mate, saying he has had "an incredible debut season" in Spain.
The Wales international joined the Spanish giants from Tottenham Hotspur last summer for a record fee of €100 million. The forward has reaped the benefits of the move already, having scored the winner in the Copa del Rey final against Barcelona and is preparing for Saturday's Champions League final against city rivals Atletico.
And Ramos has been impressed by the way the 24-year-old "laughed" at the pressure that accompanied such a price tag and says he has done remarkably well in his first year at the club.
"Gareth has had an incredible debut season," he told Goal. "When you consider the pressure that came with his transfer fee, he has had to adjust to a new country, and of course to a new league and style of football - he has done more than anybody could have imagined.
"Even for the best players in the world they often find their first season in a new league one of transition, but Gareth has just laughed at that."
The defender also believes the former Spurs player could be the one to tip the Champions League final in Real's favour.
"He has shown what he is capable of in finals already this season - the goal that won us the Copa Del Rey was one that only special players can produce.
"It is about time this club won the Champions League again. It will be a team effort of course to win against a very good Atletico team - but Gareth has proved he has the qualities to win the biggest games on his own."
Follow GistaNaija on Twitter
@GistaNaija
and Facebook
GistaNigeria
Weird Stories
|
Weight Loss & Fitness Tips
|
Small Business Guide
|
Infotech Arena Tech News